SSI SCHAEFER proud to partner with Coca-Cola Amatil
5th May 2021
SSI SCHAEFER is proud to have partnered with Coca-Cola Amatil to deliver their automated state-of-the-art facility featured in a series of recent corporate videos, released by Coca-Cola Amatil, one of the largest bottlers and distributors of beverages in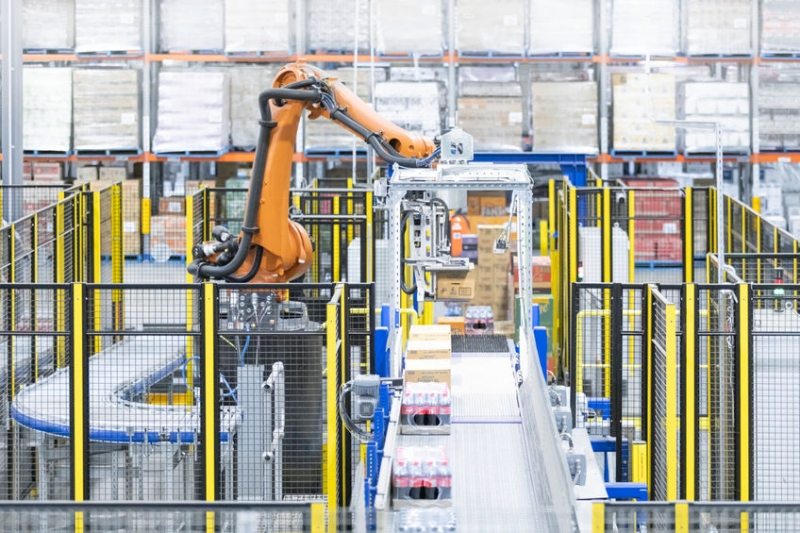 Following an open request for tenders by Coca-Cola Amatil, SSI SCHAEFER's recommended solution was selected for the state-of-the-art 30,000m2 distribution center in Brisbane, Australia. Working closely with Coca-Cola Amatil and backed by SSI SCHAEFER's extensive experience in mixed case robotic palletizing, a concept was created which matched Coca-Cola Amatil's priorities for the site of having a flexible, agile and accurate system that supported the delivery profile of their business as well as the storage capacity and necessary throughput. Providing a system that met the proud safety culture of Coca-Cola Amatil was also a priority. The concept integrated both case picking with bulk storage and delivers a very flexible system, with both high utilization and availability, picking more than 2.5 million cases annually.
Storage density with high throughput
The SSI SCHAEFER design features their unique SSI Lift&Run technology which provides high storage density at the same time as high throughput. The SSI Lift&Run High Bay Warehouse (HBW) receives full pallets via an airbridge directly from the adjacent bottling plant. The system provides for the automatic storage and retrieval of more than 30,000 pallets over 7 levels and includes 12 SSI Lift&Run cranes in 4 aisles and an extensive pallet conveyor system with multiple pallet lifts.
Agile and accurate system
Adjacent to the SSI Lift&Run High Bay Warehouse, SSI SCHAEFER installed an Automatic Case Picking (ACP) system. The proximity and direct link to the HBW enables automatic pallet replenishment direct from the HBW. Full pallets are conveyed to the ACP from the Automated Storage and Retrieval System (ASRS) where they are automatically delayered by a depalletizing robot, case wheeler and Intralox case singulation. The individual cases are then stored directly in a 3-aisle SSI Cuby trayless shuttle case buffer system.
Increased safety
Required cases are sequenced out of the SSI Cuby case buffer to one of three robots for automatic palletizing. The robot palletizes the fastest moving top 30 SKUs for Coca-Cola Amatil's route trade, picking over 2.5 million cases annually.
Flexible system supporting their business model
All components are controlled by SSI SCHAEFER's WAMAS® Warehouse Control System which interfaces directly to Coca-Cola Amatil's SAP host EWM system. This includes SSI SCHAEFER's world leading SCHAEFER Pack Pattern Generator (SPPG) module, which is responsible for building stable and dense pallets.
Ensuring best system performance
A key aspect to ensuring the best performance of the system is the SSI Resident Maintenance® team who not only maintain the equipment in direct consultation with their Coca-Cola Amatil partners, but also continue to optimize and improve reliability and throughput. Through SSI SCHAEFER's Computerized Maintenance Management System (CMMS), all actions by the maintenance team are captured and logged using handheld terminals, building up a database of root causes for all stoppages which feeds into collaborative continuous improvement actions for the maintenance and operations teams.
The design provided Coca-Cola Amatil with a compact yet resilient automated storage solution which allowed it to meet its goal of implementing a new warehouse on the production site, with an airbridge conveyor link directly from production. The solution met all of Coca-Cola Amatil's requirements in terms of storage, throughput, expandability and redundancy.