Sheikh Mohammed launches Dubai's Food Tech Valley
1st May 2021
The hi-tech hub aims to triple the UAE's food production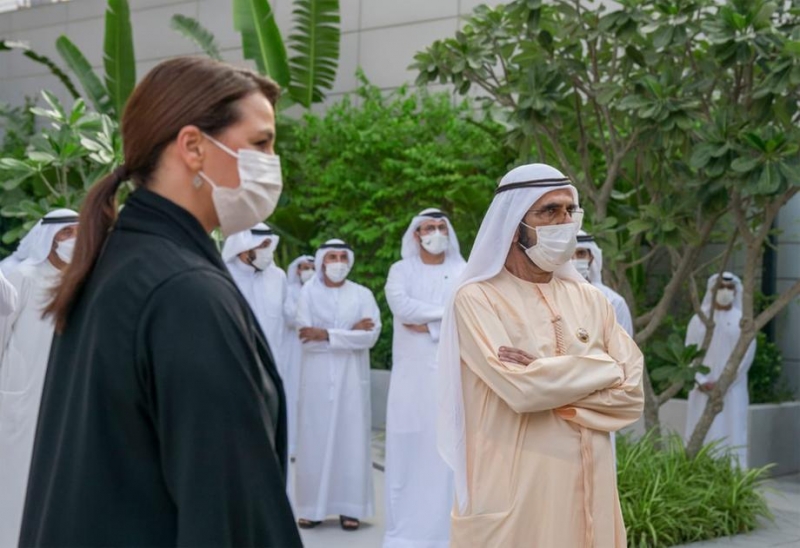 Dubai has launched a major new food technology hub set to act as a "global destination" for enterprising businesses and a key driver of the emirate's economy.
Sheikh Mohammed bin Rashid, Vice President and Ruler of Dubai, unveiled the forward-thinking Food Tech Valley on Saturday.
He said the "city" would help further develop vertical farming and other advanced agriculture technologies and bolster the UAE's food security.
The state-of-the-art centre aims to triple the UAE's food production and make the country more self-sustainable.
It was developed through a partnership between the Ministry of Food and Water Security and Wasl Properties.
"We launched the first phase of Food Tech Valley, a new modern and vibrant city that will serve as a global destination for start-ups and industry experts in the food ecosystem," Sheikh Mohammed said.
"It will host R&D [research and development] facilities, an innovation centre, a smart food logistics hub and areas for vertical farming.
"The UAE's food trade exceeds Dh100 billion ($27.2) annually. Our country is a global food logistics hub, and we will work to create a nurturing environment for agribusinesses to develop new farming technologies and enhance our future food security.
"Food Tech Valley is part of a series of projects that aim to sustain the UAE's food, water and agricultural systems in line with the National Food Security Strategy.
"Food and medicine represent strategic sectors that help us ensure a prosperous and sustainable future for the next generation."
Sheikh Mohammed was joined at the launch by Sheikh Hamdan bin Mohammed, Crown Prince of Dubai, and Minister of State for Food Security, Mariam Al Mheiri.
A huge stride forward for food security goals
Ms Al Mheri said the Food Tech Valley was critical to the goal of achieving self-sufficiency and conserving essential resources.
"The Food Tech Valley project represents an instrumental stride towards enhancing food security and will serve as a global destination for expertise in the entire food ecosystem," she said.
"It will also be an economic zone, which is particularly significant considering that the size of the AgTech market is projected to grow from $13.5 billion to $22 billion over the next four years.
"The project features a food innovation centre that has been designed to resemble a head of wheat and will incorporate laboratories, research centres and prototype agricultural systems.
"Strategically located close to universities and academic institutions, it will support the R&D ecosystem and explore and deliver sustainable solutions around food.
"We seek to adopt and develop the latest methods for smart agriculture and food production, rationalise water use, accelerate basic food self-sufficiency, and share our successful experiences with countries around the world. This will help us achieve the Sustainable Development Goals and safeguard the future of forthcoming generations."
The food hub will be made up of four main clusters; agricultural technology and engineering, a food innovation centre, R&D facilities, and an advanced smart food logistics hub.
UAE leading food security drive:
The UAE has been at the forefront of international efforts to enhance food security through embracing new technologies and partnering with leading firms in the growing agri-tech sector.
Last year, Abu Dhabi Investment Office provided $100 million (Dh367m) to partner agricultural technology companies AeroFarms, Madar Farms, RNZ and RDI to build agritech research and development facilities, and production centres in Abu Dhabi.
Their aim is to explore how countries with an arid climate can benefit from these technologies.
"Agritech will help to increase our domestic food production while minimising the use of water, one of the scarcest resources in our region," said Minister of State for Food Security Mariam Al Mheiri.
The minister has stated that vertical farms were key to preserving water resources.
"Generally, vertical farming uses 90 per cent less water than traditional farming," Ms Al Mheiri said.
"Reducing water consumption through vertical farms can also have a very positive economic and environmental impact.